Step 1. Internet Explorer (9.0 or later version) is recommended for logging into Uniarch products.
Step 2. Plugin installation is required. When log in for the first time or after firmware upgrade, it will prompt a message saying that please install the latest plugin, as shown in below picture.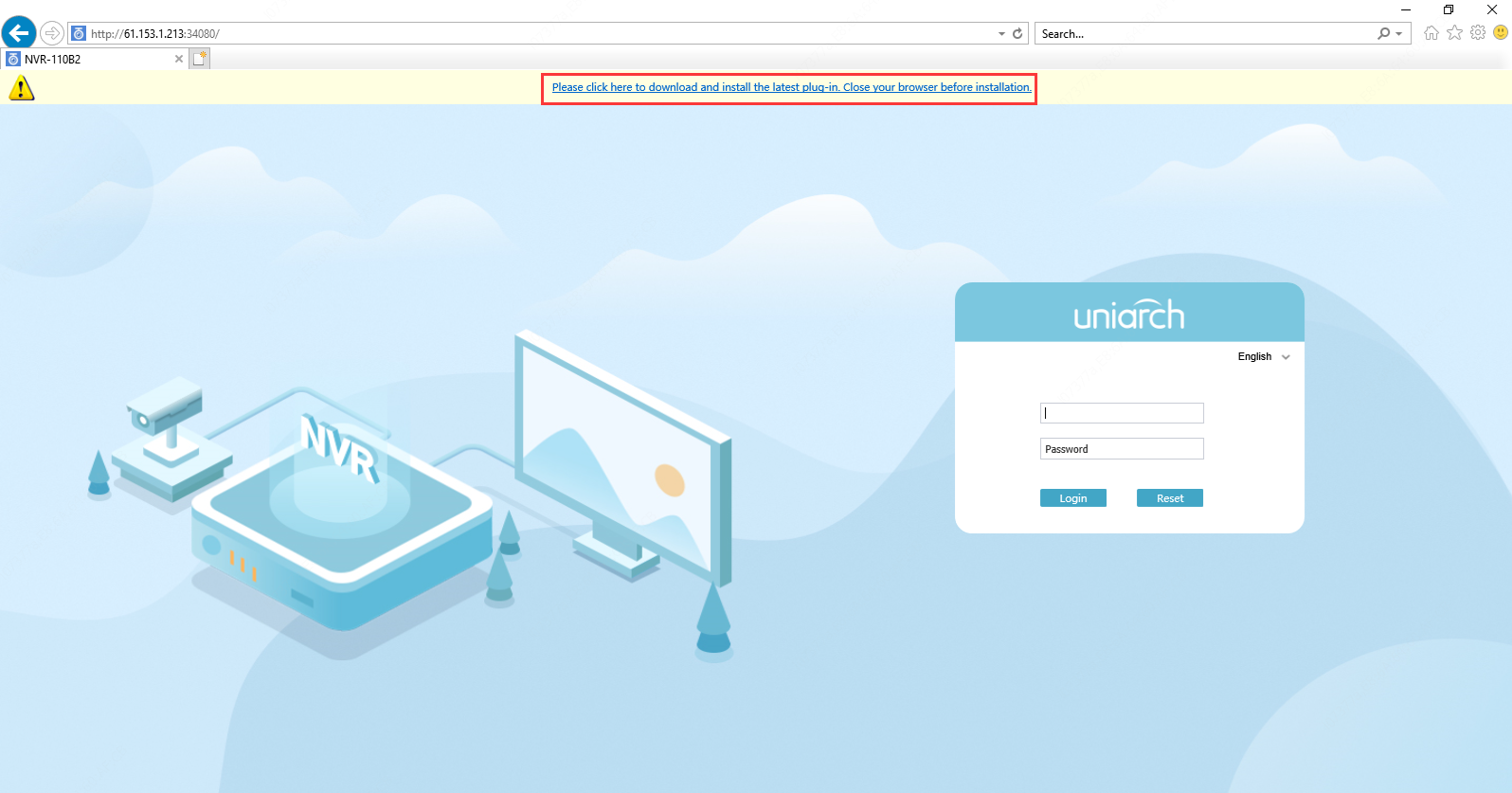 In this case, please click on the Download link in the message and download the plugin file to desktop, close all browsers and the install the plugin.
Note: There's no plugin designed for Edge, chrome or safari.